IMPORTANT LED LIGHTING REBATE UPDATE!
JULY 28, 2017
MidAmerican Cut Rebates in Half: In an action we haven't seen before, MidAmerican Energy (MEC) announced a mid-year reduction in rebates for LEDs. MEC reduced its rebate on LED tubes in half, from $12/tube to $6/tube. If you are in MEC's territory, it still makes all the sense in the world to retrofit your buildings. The payoff will be a little longer, but there is STILL no better return on investment in energy savings that we are aware of.
If you're in Alliant's territory, you might want to consider moving sooner rather than later. The utilities budget a certain amount of money each year for energy efficiency subsidies. It appears that MEC may have under-estimated consumer response, and LED conversion is moving faster than anticipated. If Alliant is experiencing a similar response, we would not be surprised to see a reduction in its rebate schedule as well. If your district is considering an LED project, it makes good sense to get it underway as soon as possible.
WARNING: QUESTIONABLE LED MARKETING PRACTICES
JULY 28, 2017
We received notice from a school district regarding an experience with Commercial Lighting Company. The company shipped 60 tubes to the district and sent an invoice. The district had already undergone a complete retrofit, but the representative for the company told the district it had a 3 year contract to purchase 60 tubes per year from the company. Apart from the fact that the price was exorbitant, the district had no record of any such contract. When the superintendent called the company and asked for a copy of the Agreement, the company said it wasn't aware of one, accepted the return of the tubes, and issued a refund.
ISFIS makes no claims or accusations regarding this series of events, but it is always worrisome when companies send invoices to districts with no supporting documentation. If you have any questions, concerns, or similar experience, please let us know immediately.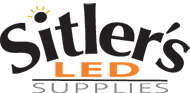 ​
ISFIS and Sitler's LED Supplies, a lighting company out of Washington, IA, have teamed up to bring Iowa school districts LED products at competitive prices. With the need for energy efficient products on the rise, LEDs are the first step in reducing your district's energy usage and costs. With LEDs eligible for PPEL and Sales Tax funding, your school receives the best, most efficient lighting on the market, and 100% of the savings are realized in the General Fund.
---
School Testimonials
"There is no comparison [between old lights and LEDs] - better for kids, staff and the budget!" -Kevin Fiene, Superintendent, Interstate 35 CSD
"[We've seen] $8750 in savings for a 3-month period even though the average temperature was higher which would have raised the electric bill for additional cooling costs!" -Dave Broussard, Director of Information Technology, Grant Wood AEA
"[Working with Sitler's was] easy - we are planning to utilize them for additional projects this coming year." -Lance Ridgely, Superintendent, East Union CSD
"We have had savings up to $650/month since the installation on our electric bill!" -Carmen Benson, Business Manager, Winfield Mt. Union
"The new lighting changed the whole look of our classrooms and gym!" -Karleen Stephens, Superintendent, Diagonal CSD
"We are satisfied [with the LED lighting]. Staff and students have commented that the lighting is better now than it was previously."-Tony Alysworth, Superintendent, Pleasantville CSD
Visit Sitler's LED Supplies to find more testimonials from schools and other businesses who have worked with Sitler's!
---
How LEDs Can Improve Your Schools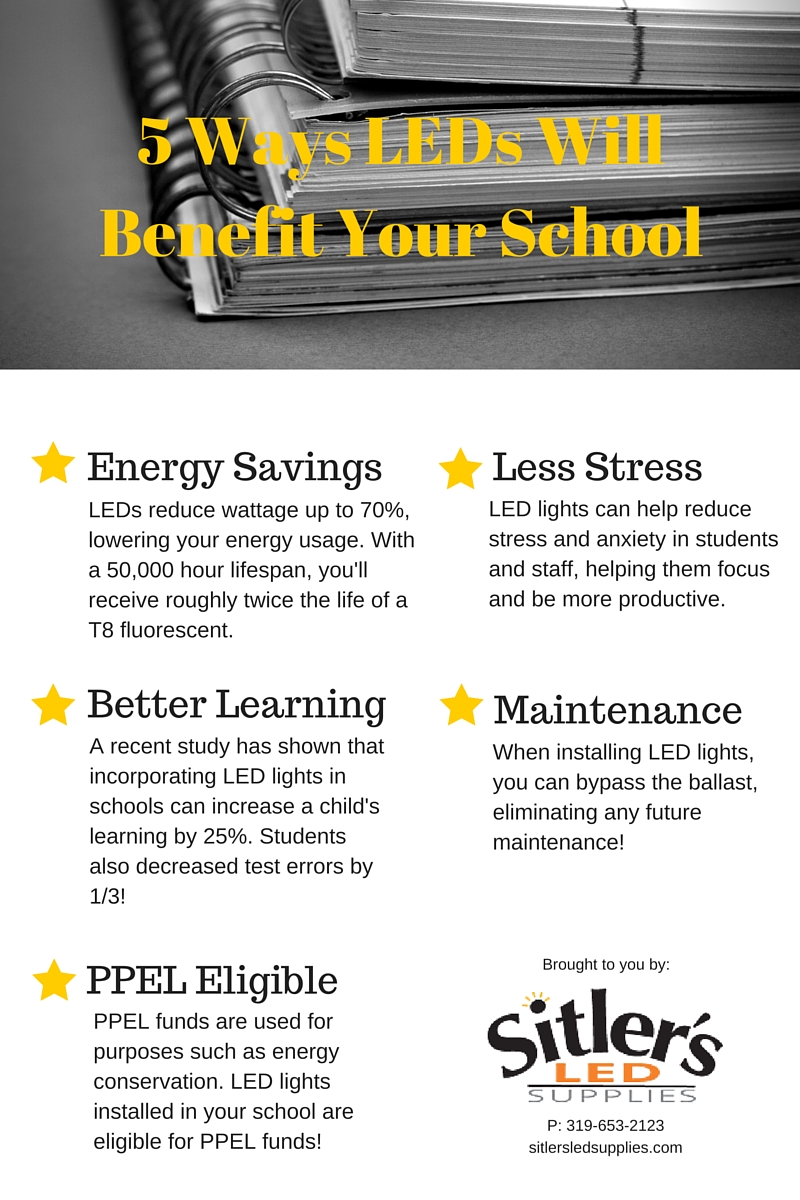 ​
LEDs not only help your budget's bottom line, they also help your students and staff. Recent studies have shown children taught under LED lights increase learning by 25 percent and  reduce their testing errors by a third! The bright lighting also helps teachers and students remain productive and focused throughout the day.
LEDs also positively impact any future solar power projects. While solar power is a great renewable energy resource, the project can be costly. By installing LED lights first, your district reduces its overall energy usage. Reduced energy usage means less solar panels are needed to power the building, lowering the cost of the solar project!
To learn more about how to receive a free lighting quote, contact Marissa Gaal.