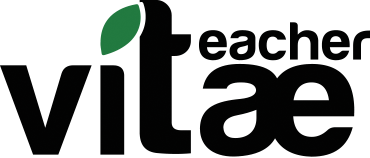 Professional Evaluation and Observation Tool
Schedule a Demo
For more information or to schedule a Vitae software demo, contact Susie Olesen.
What is Vitae?
Vitae creates an environment for meaningful conversations around the observation and evaluation process while empowering every employee to actively take charge of their professional growth.
Vitae, Silverback's Professional Evaluation and Observation Platform, offers a revolutionary way to organize and keep abreast of instructional effectiveness.
Works on Any Device

Offers Multiple Evaluation Measures

Includes Portable Professional Portfolios

Individualized Learning Plans

Launches Ad Hoc Forms

Quick Status Dashboard Views

Centralized Location for all Facets of Staff Evaluation

Complete Walkthroughs, Summative Evaluations, Observations, etc.

Scheduling, Bulk Scheduling, Scoring, Sharing, and e-Signing

Customizable Forms, Templates and Rubrics with a wide variety of Field Types

Unique Tagging System tying every observation and note to the State and/or District Summative Evaluation

Tag to Domains and Standards in Real-Time
Educator growth powered by professional learning portfolios
Silverback's Vitae is a complete observation, evaluation, and professional portfolio platform that can help school districts revolutionize the way they look at employee effectiveness.  Vitae's dual system design provides Evaluation Management to guide the entire employee observation and evaluation process for any staff member.  Every employee is empowered with a Personal Portfolio, allowing professional portfolios to be built capturing personal success and reflection on practice.  Portfolios artifacts are even portable, and offer a current and historical view of all stored artifacts.
The Vitae Advantage
Vitae offers a 360-degree view of your entire evaluation process.  Radically improving efficiencies while enhancing the educational environment.
Vitae is a product of Silverback Learning Solutions.  Who is Silverback?
Silverback Learning Solutions is a company founded by a former superintendent and a team of lifelong educators.  We have one purpose – to deliver solutions focused on increasing individual student achievement.  "Any solution meant to have a meaningful impact on students requires the voice of the educator at its core." – Silverback Founded, Dr. Jim Lewis (current Chairman of the Board).  Meet their team of current & former educators HERE.
Learn more about the ISFIS partnership with Silverback Learning Solutions HERE.
Schedule a Demo
For more information or to schedule a Vitae software demo, contact Susie Olesen.
More Information
More Vitae information HERE from Silverback Learning Solutions
Current Customer Login
Current Vitae users, click HERE to login.